A shoe that reflects the fusion of Japanese culture and Italian craftsmanship: this is the idea behind the collaboration between Marsèll and Japanese footwear brand Suicoke. Through a process that involved respecting, reusing, transforming, and enhancing what was already there, Marsèll managed to produce an entirely leather sandal mounted onto a serrated rubber sole—entirely made from recycled materials—with a square toe. Marsèll and Suicoke are united in their drive to create everyday footwear for creative environments, with a focus on a signature style that has redefined the boundaries of contemporary aesthetics in the last decade. The collection is released in a limited run of 1,000 pieces. Available in five different colours, the genderless model is distributed through a network of selected retailers worldwide.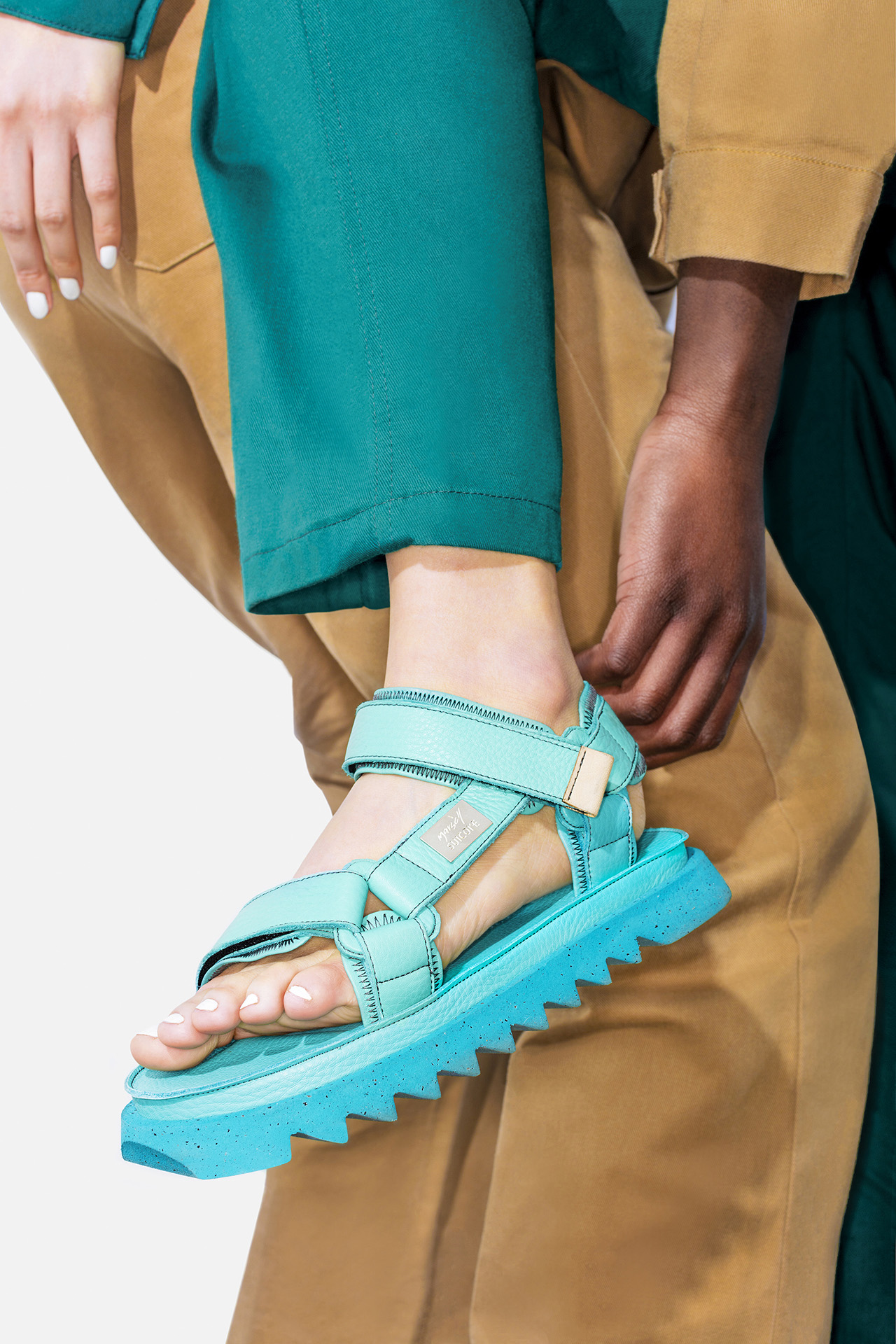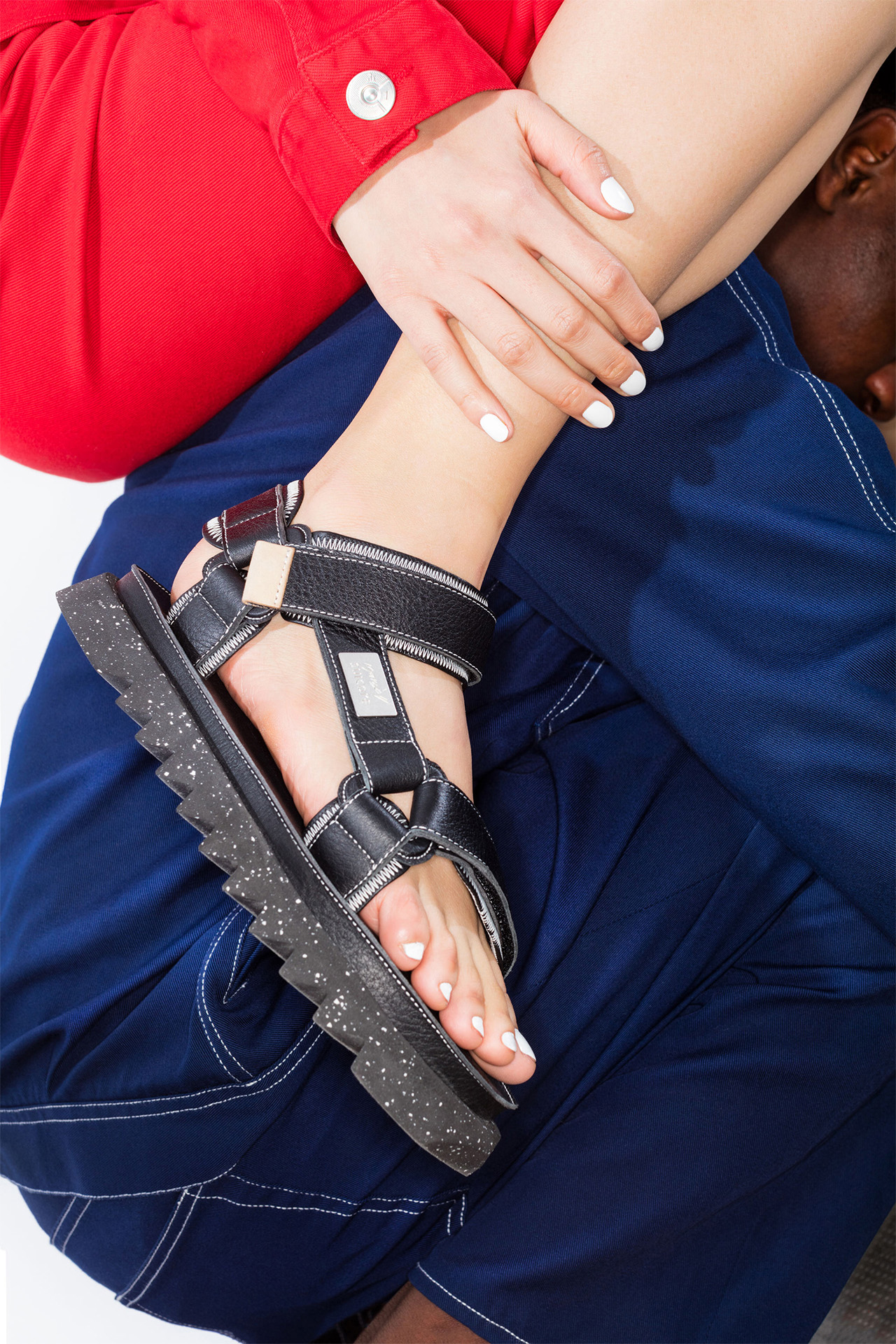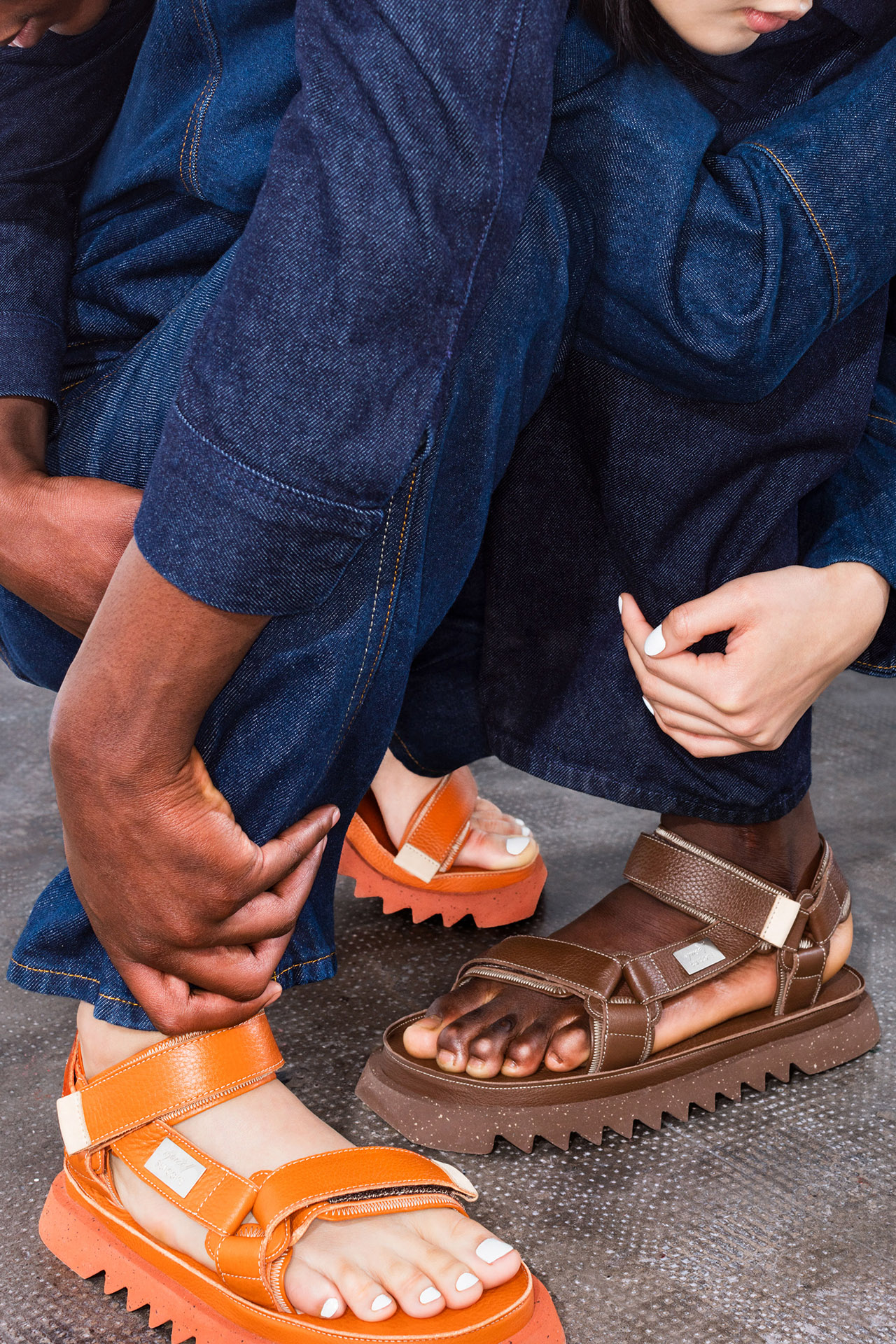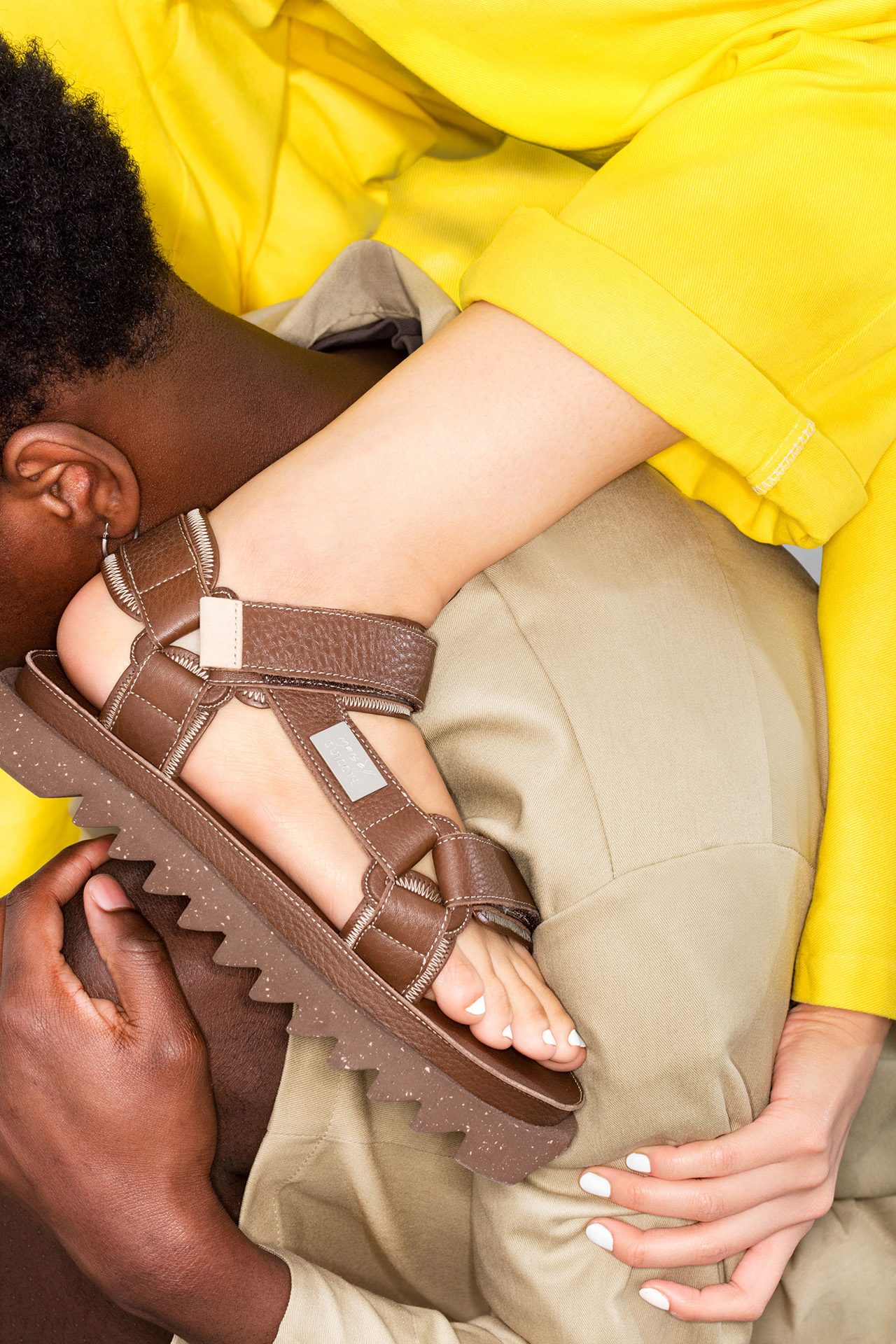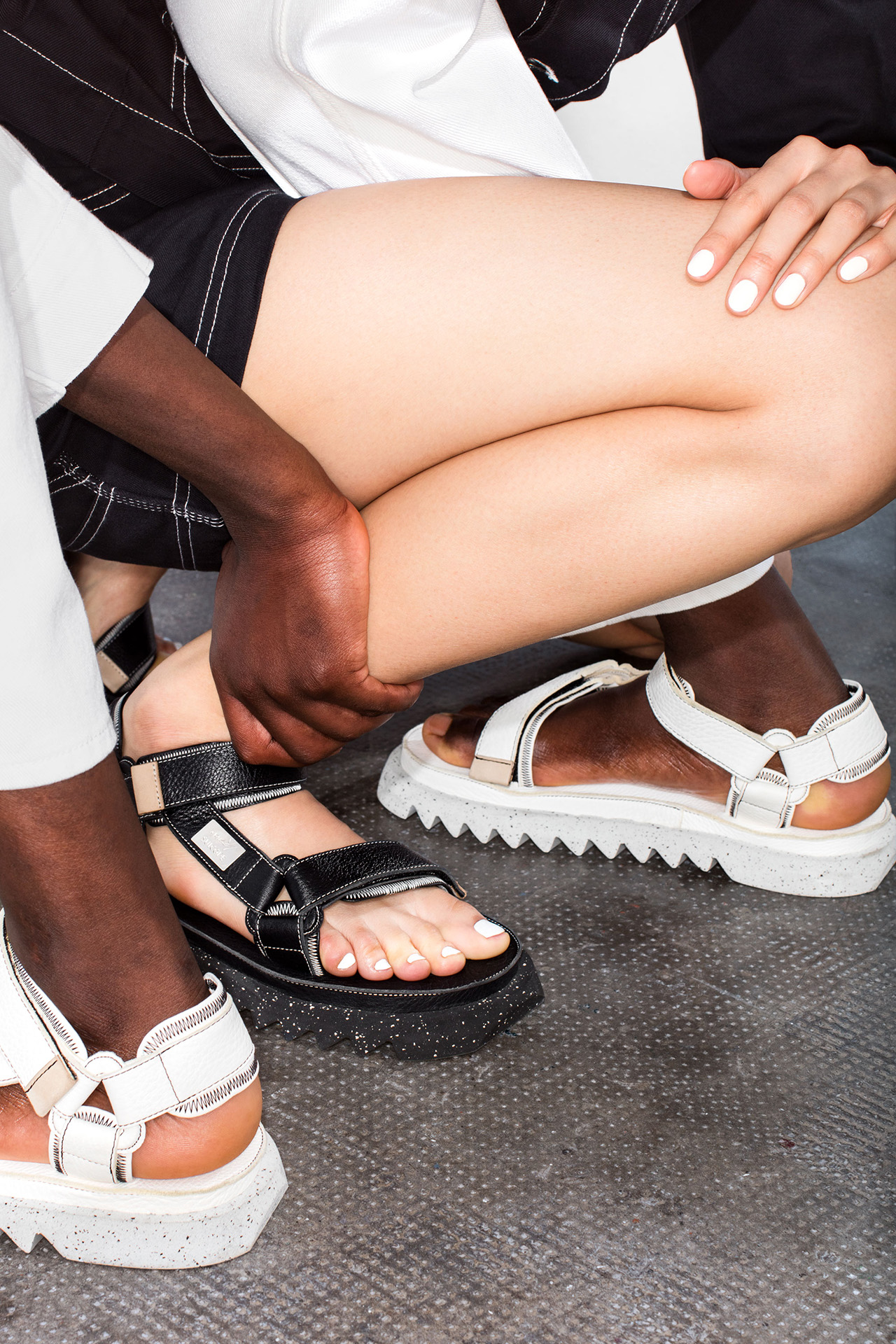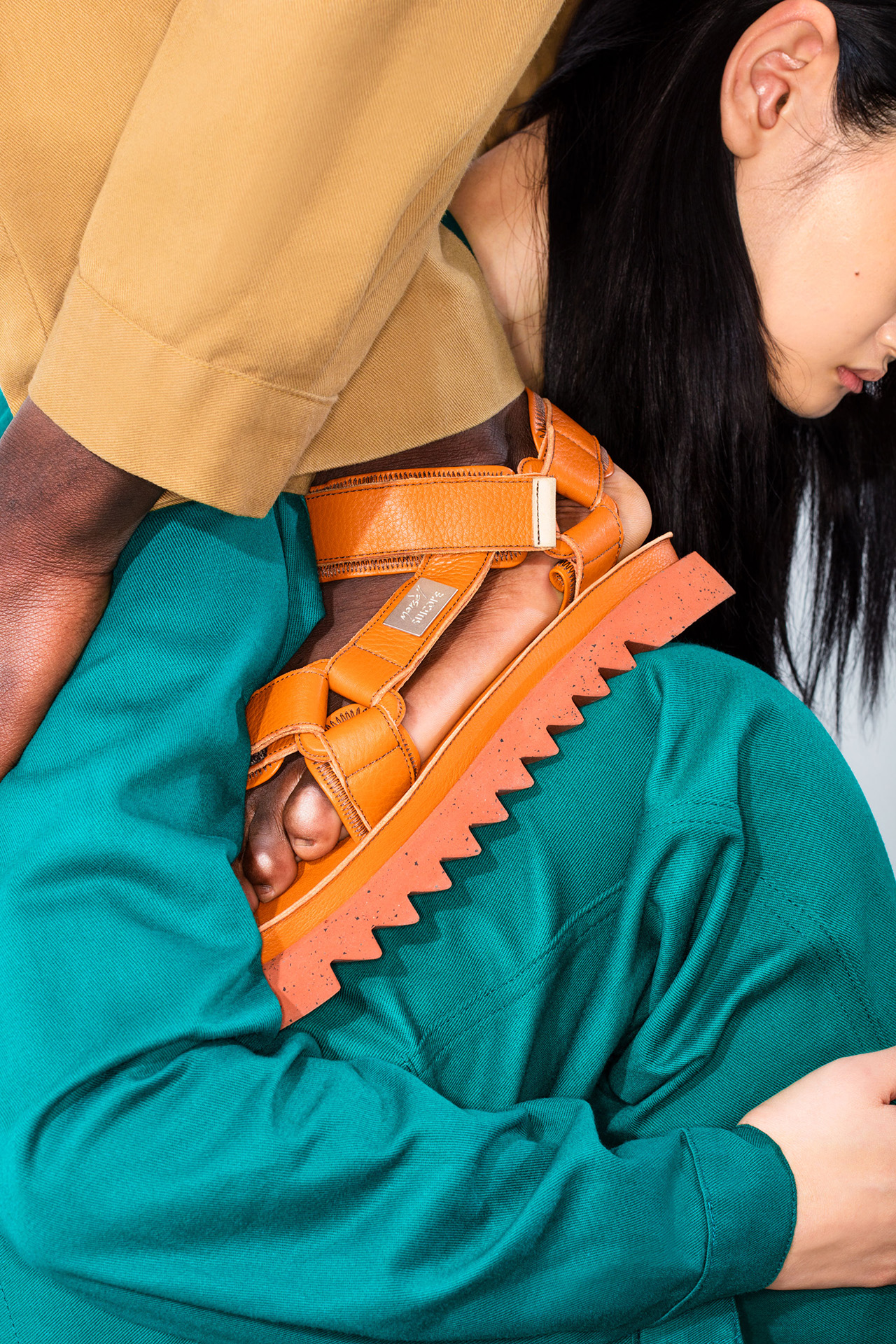 BIOGRAPHY
SUICOKE is a cult Japanese brand founded in 2006. It began its business in a peculiar way, producing small accessories and hand-painted Russian dolls before the transition into footwear. From a niche market in Japan, the label has gradually gained international praise thanks to multiple collaborations and an ever-evolving style profile. Their fresh, geometrically inspired sandals spread a sense of creative freedom that refuses to be constrained by genre.
RONNI CAMPANA is an Italian photographer born in 1987. After attending a three-year photography course at Studio Marangoni in Florence, he moved to Milan, where he works as assistant and freelance photographer. His photography concentrates on the details, contrasting colours and shapes, and abstract beauty in seemingly mundane objects.
CREDITS
Photography: Ronni Campana
Video: Leonardo Pedio
Styling: Francesca Izzi