Marsèll chose photographs by Lola & Pani to reveal the creative path behind the Spring Summer 21 collection. Conceived with the aim of depicting a light, fresh, and bright atmosphere connected to the authenticity of nature, Seaford – East Sussex achieves a honest and spontaneous dialogue between product and environment. The light chromatic mood intersects with the colour palette of the collection and contrasts with the intensity of the ocean and the solidity of the Seaford cliffs gazing out over the English Channel. Photographic research is increasingly important to Marsèll and its function is to explore reality and build an image that can genuinely mirror the brand values. In the story by Lola & Pani, being close to nature is an incentive that goes beyond the physical and mental confinement of our times. The artists' story urges us to lift our eyes and look positively towards the future, in search of a wider panorama.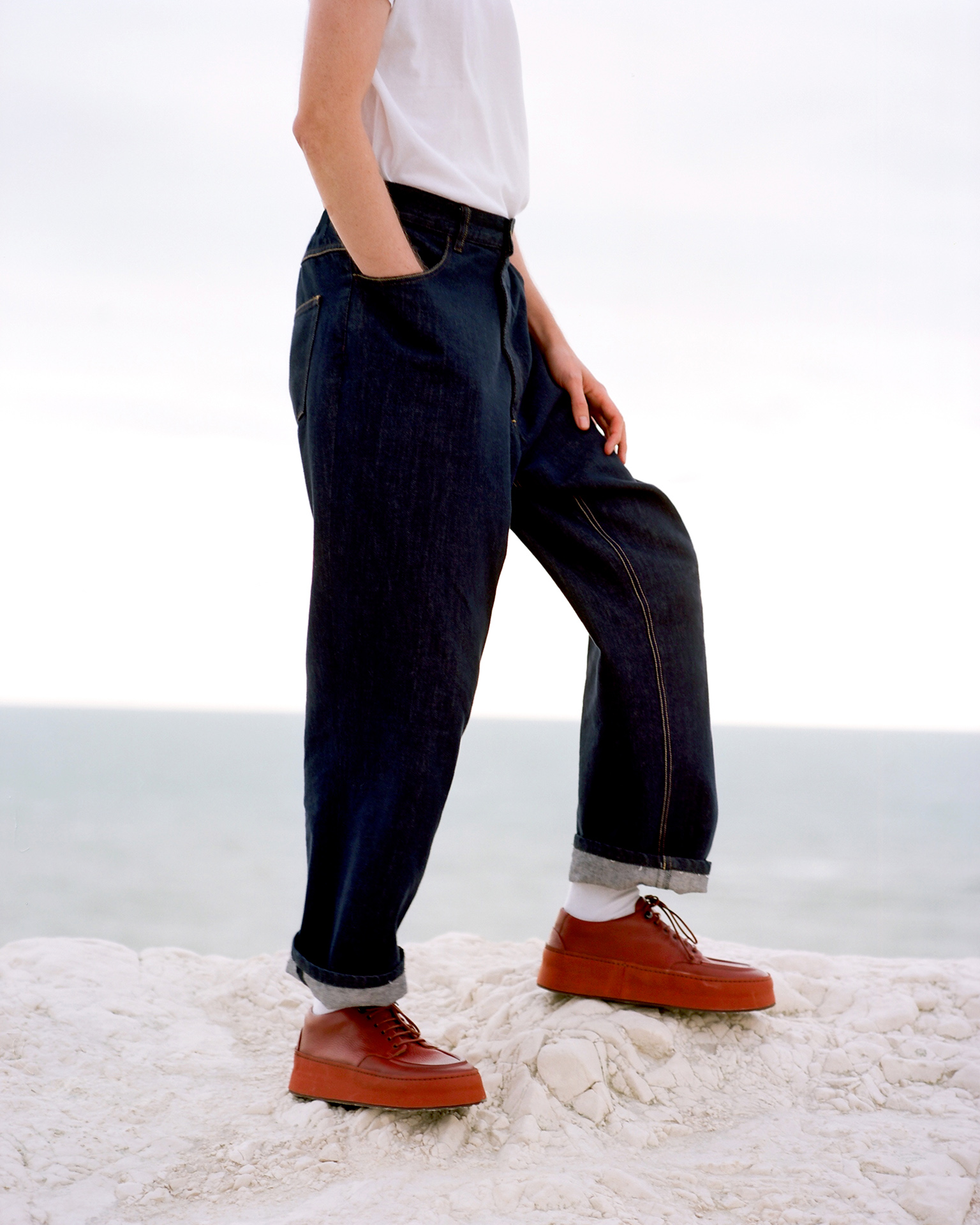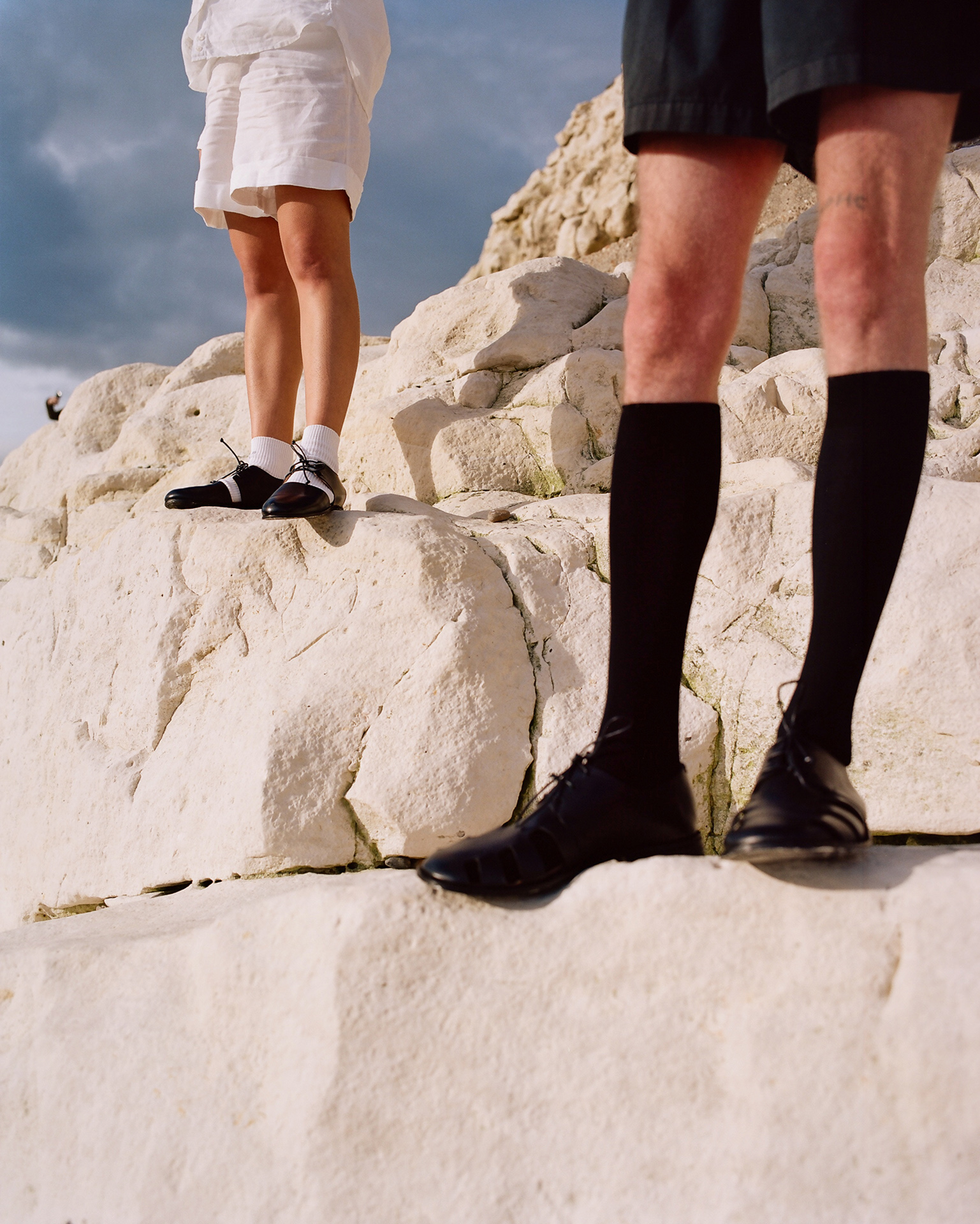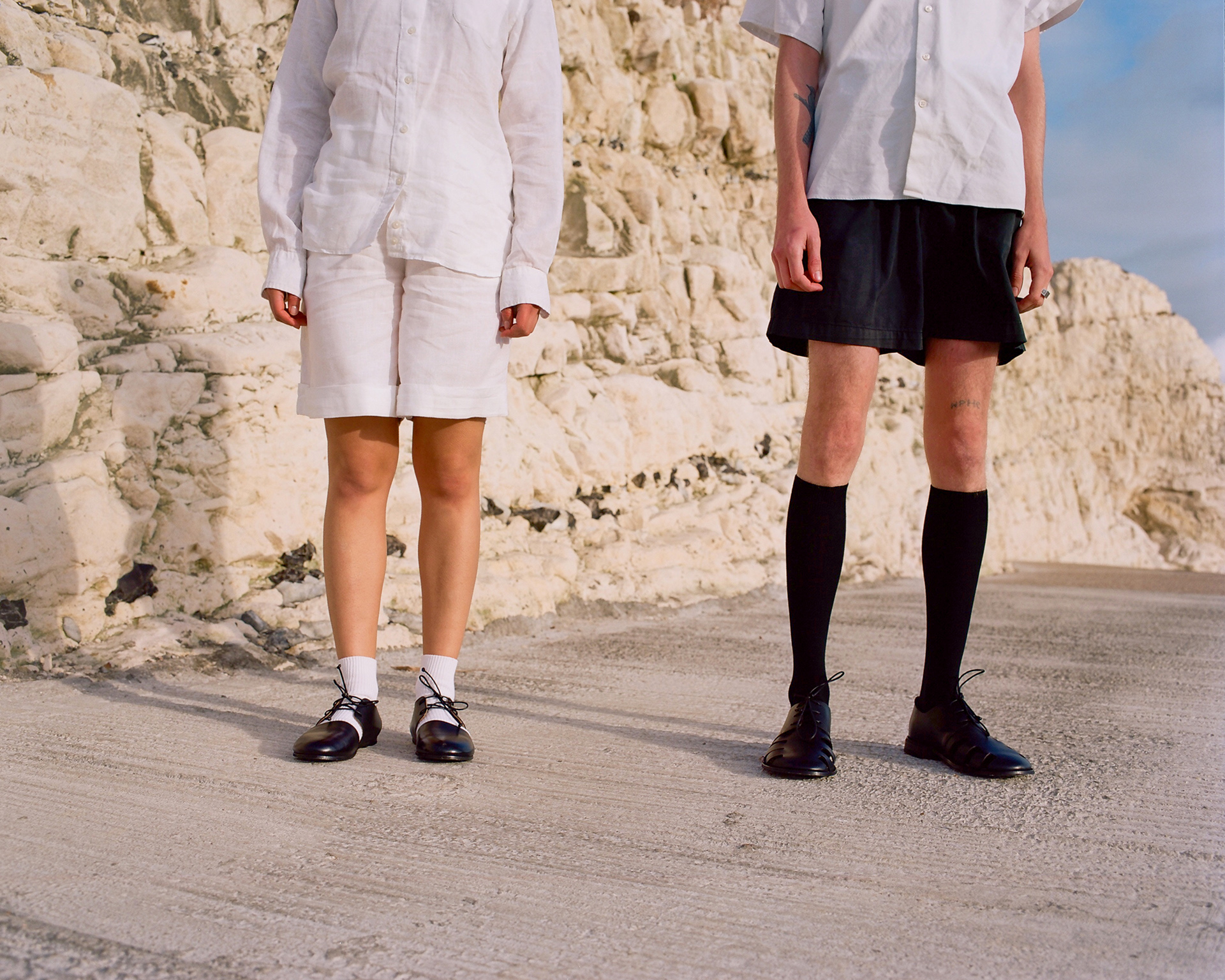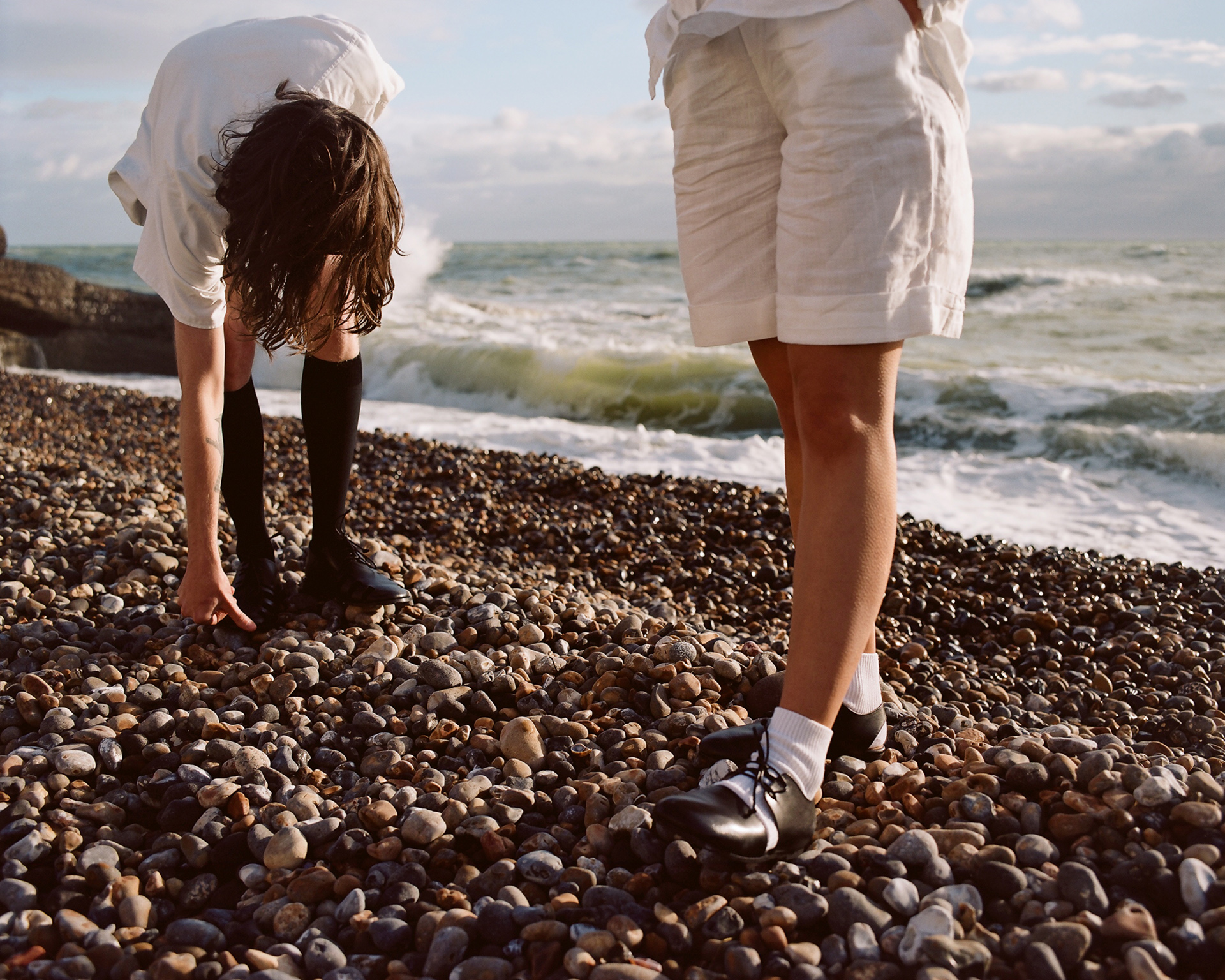 "The narrative that comes from this togetherness and bodies on a journey, interacting with the landscape and its elements, thoroughly translates the principles of the collection which were to create a light, fresh, and bright environment to live in."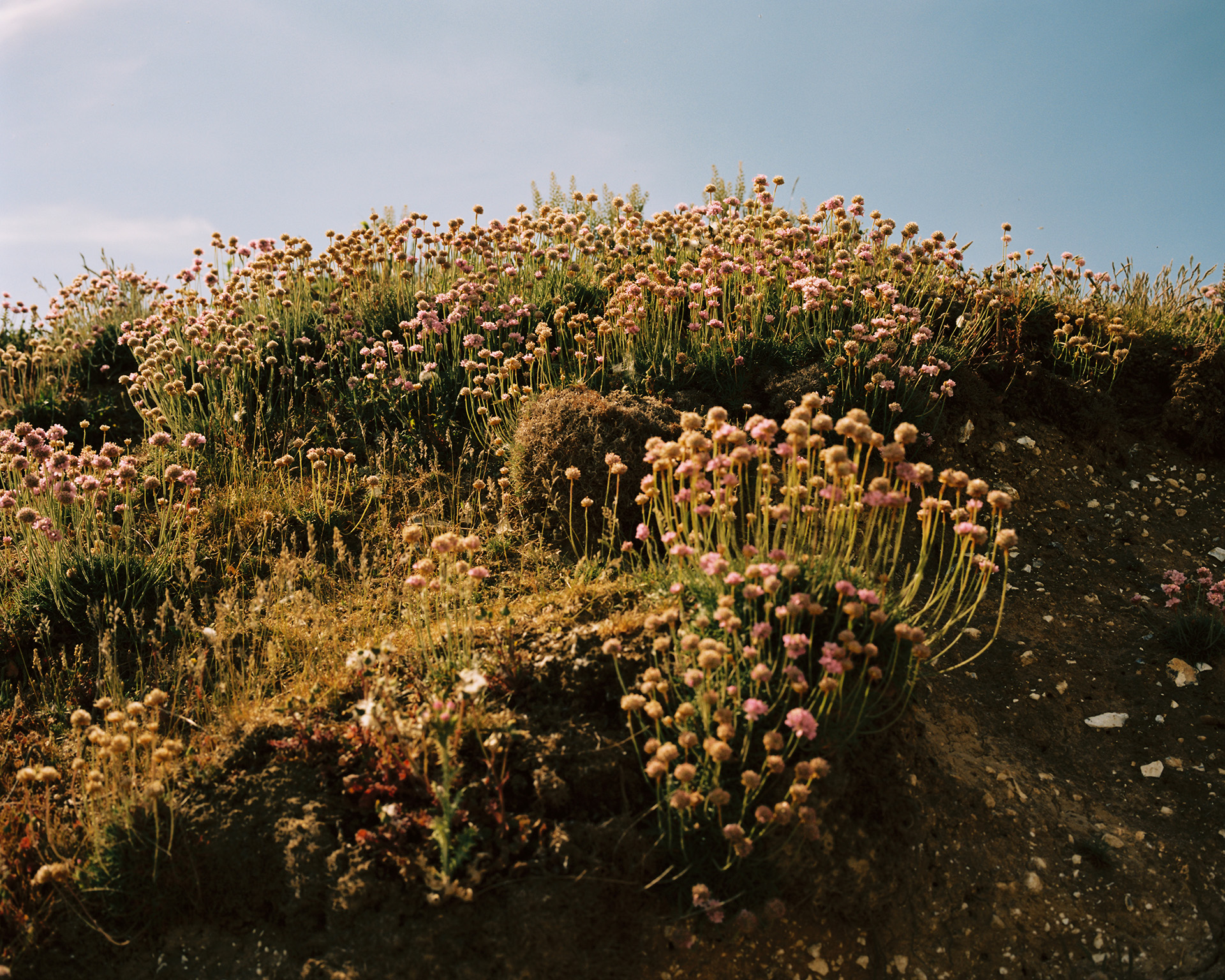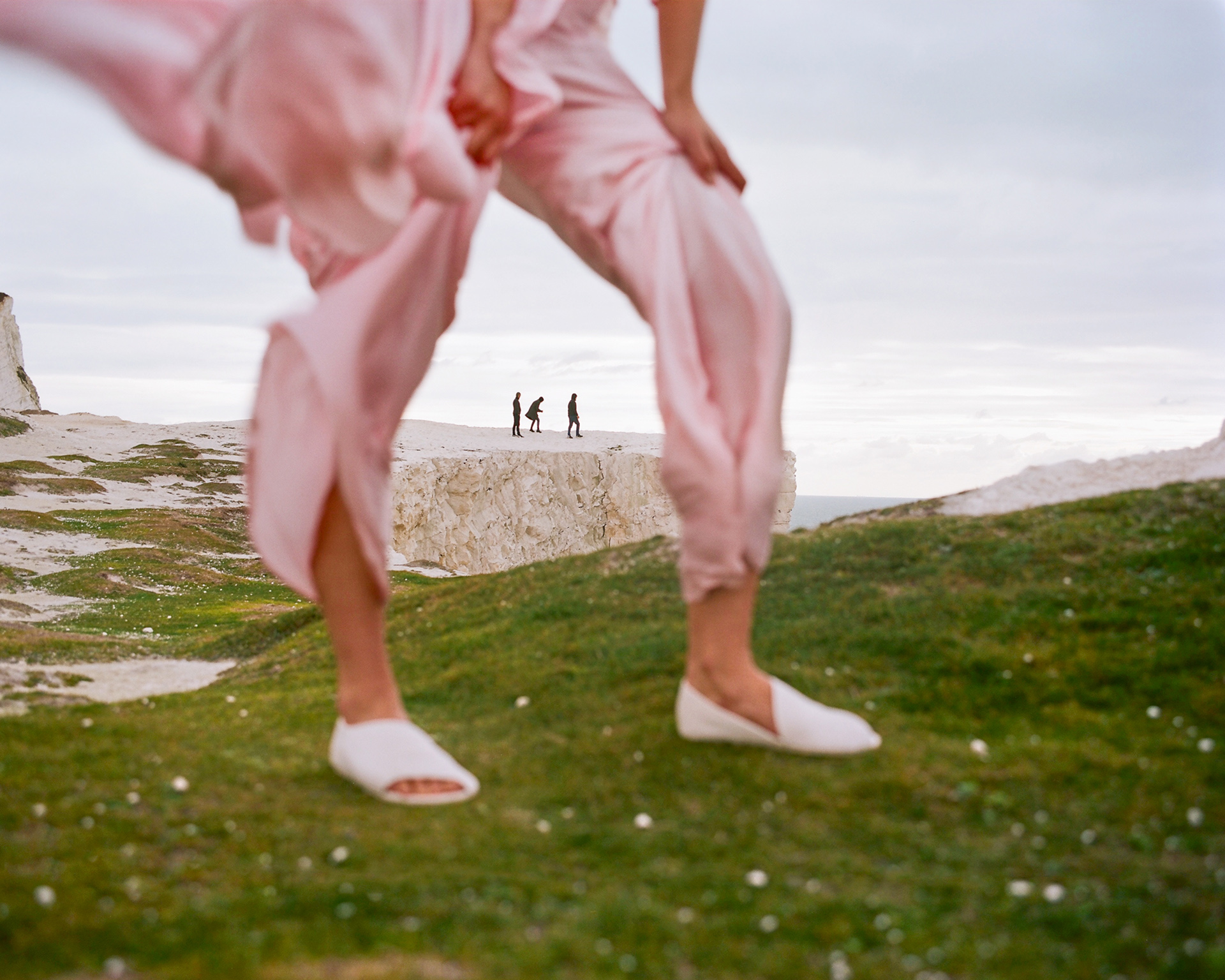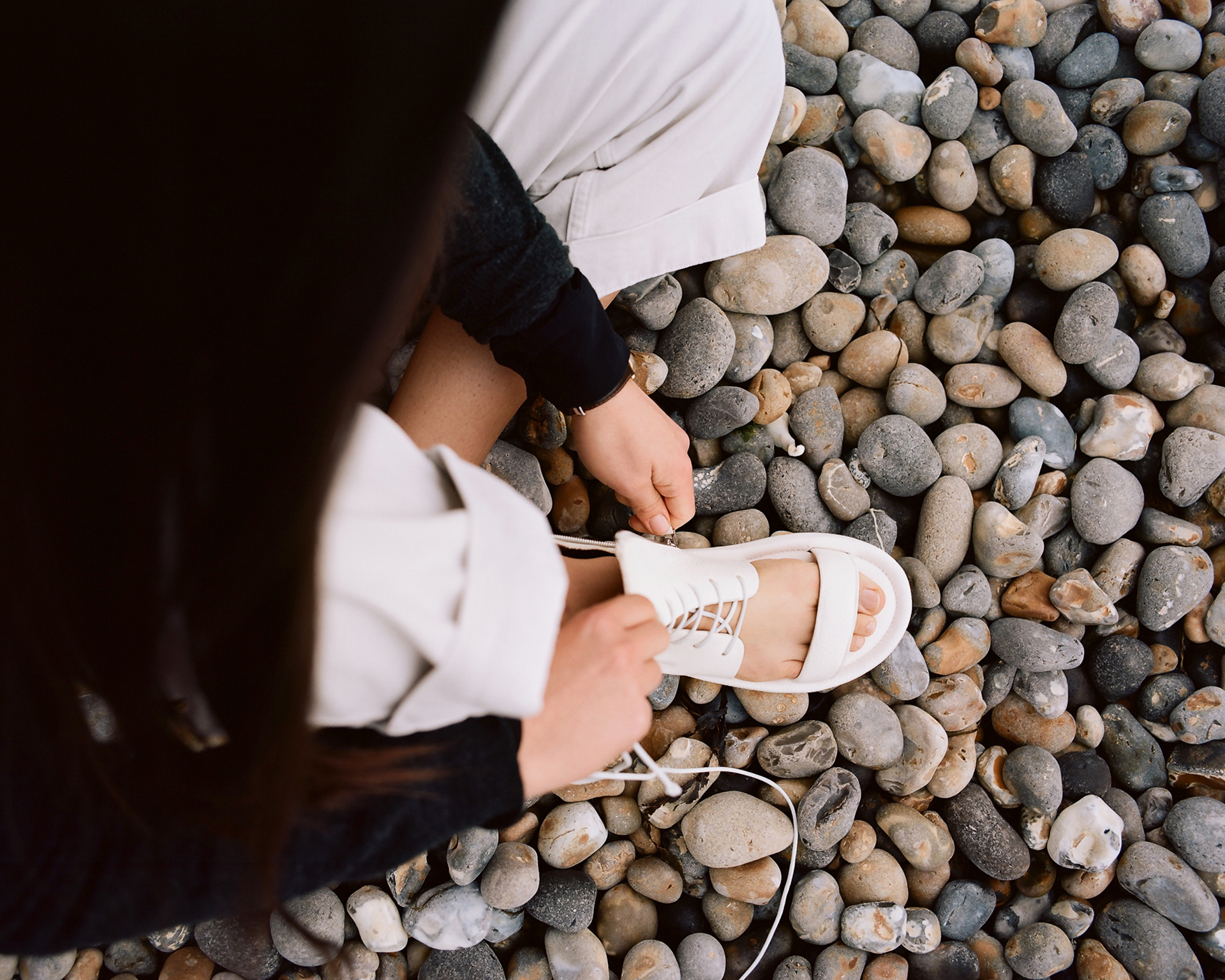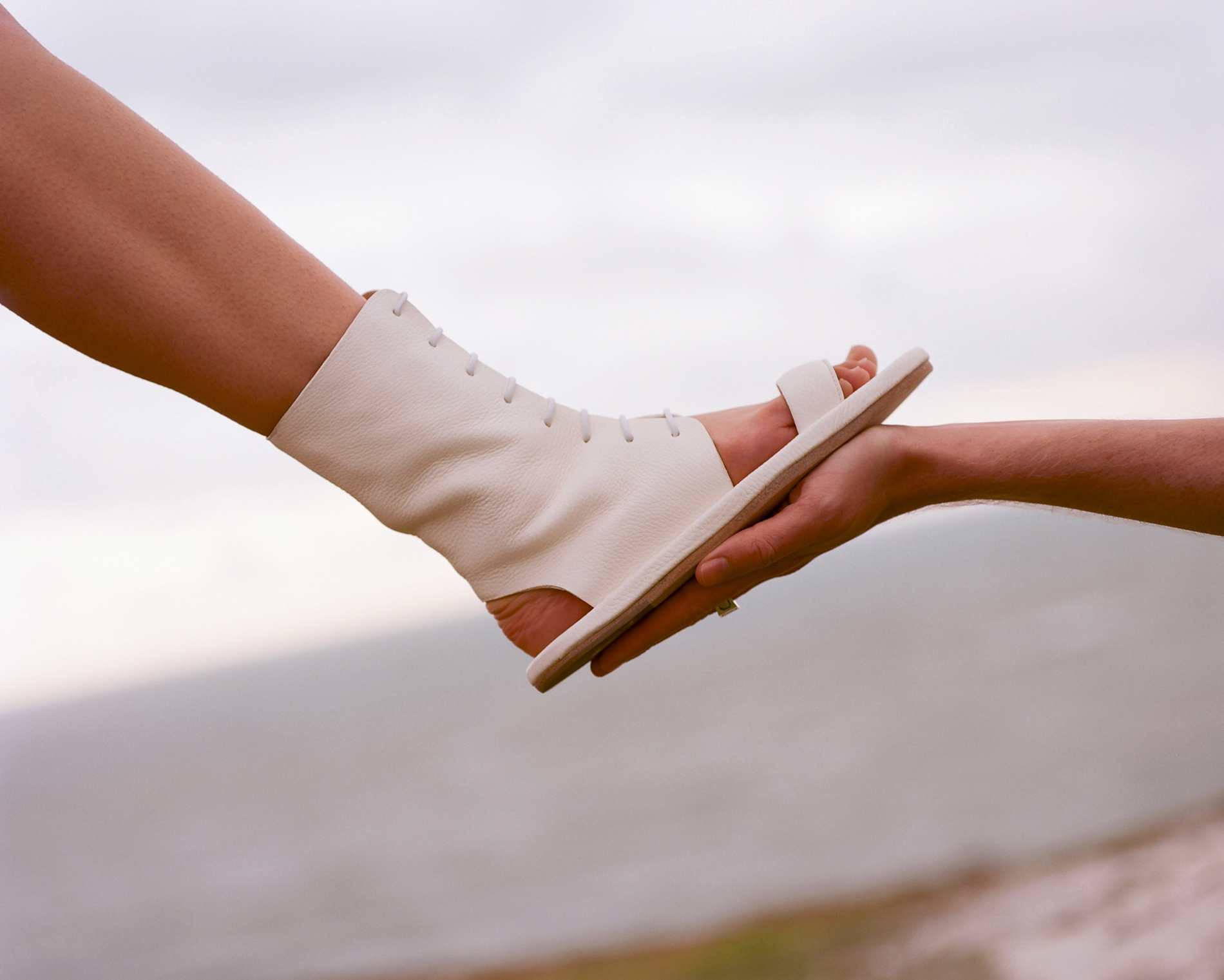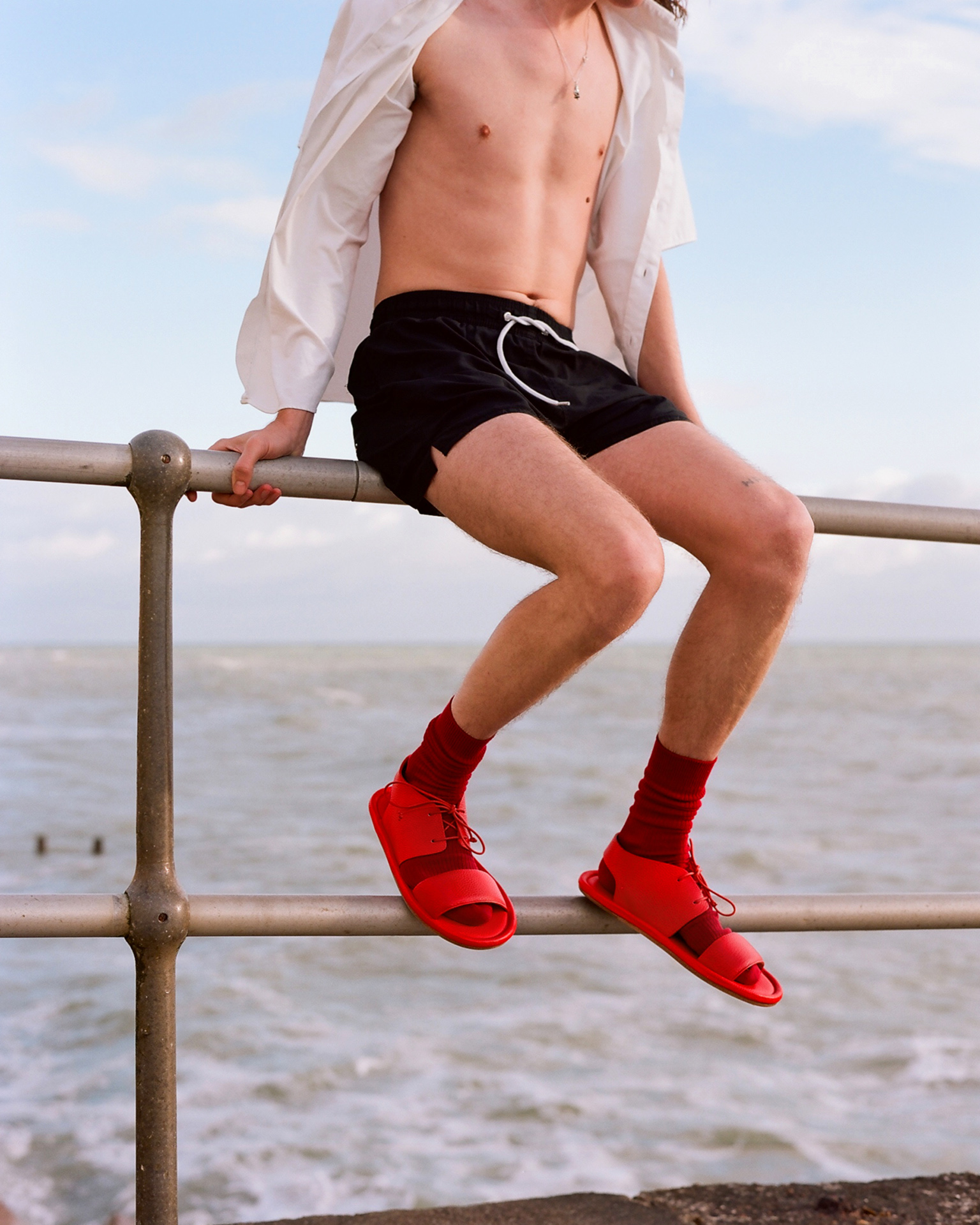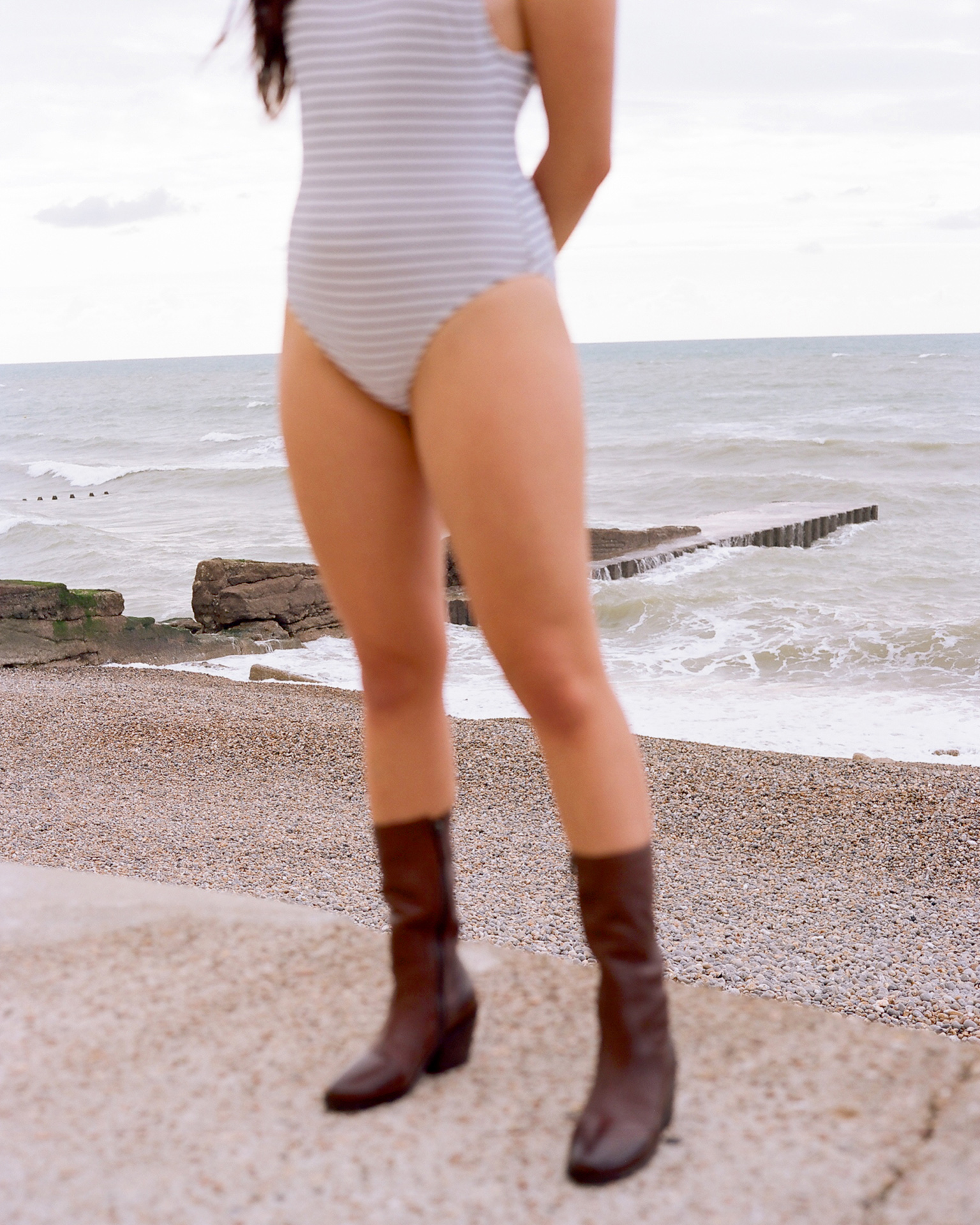 "You can't place this series in time. Longevity is the aim for both brand and artists in what they make and how. It was shot as cold set in for England but with blue sky and bright cliffs staging the perfect neutral backdrop."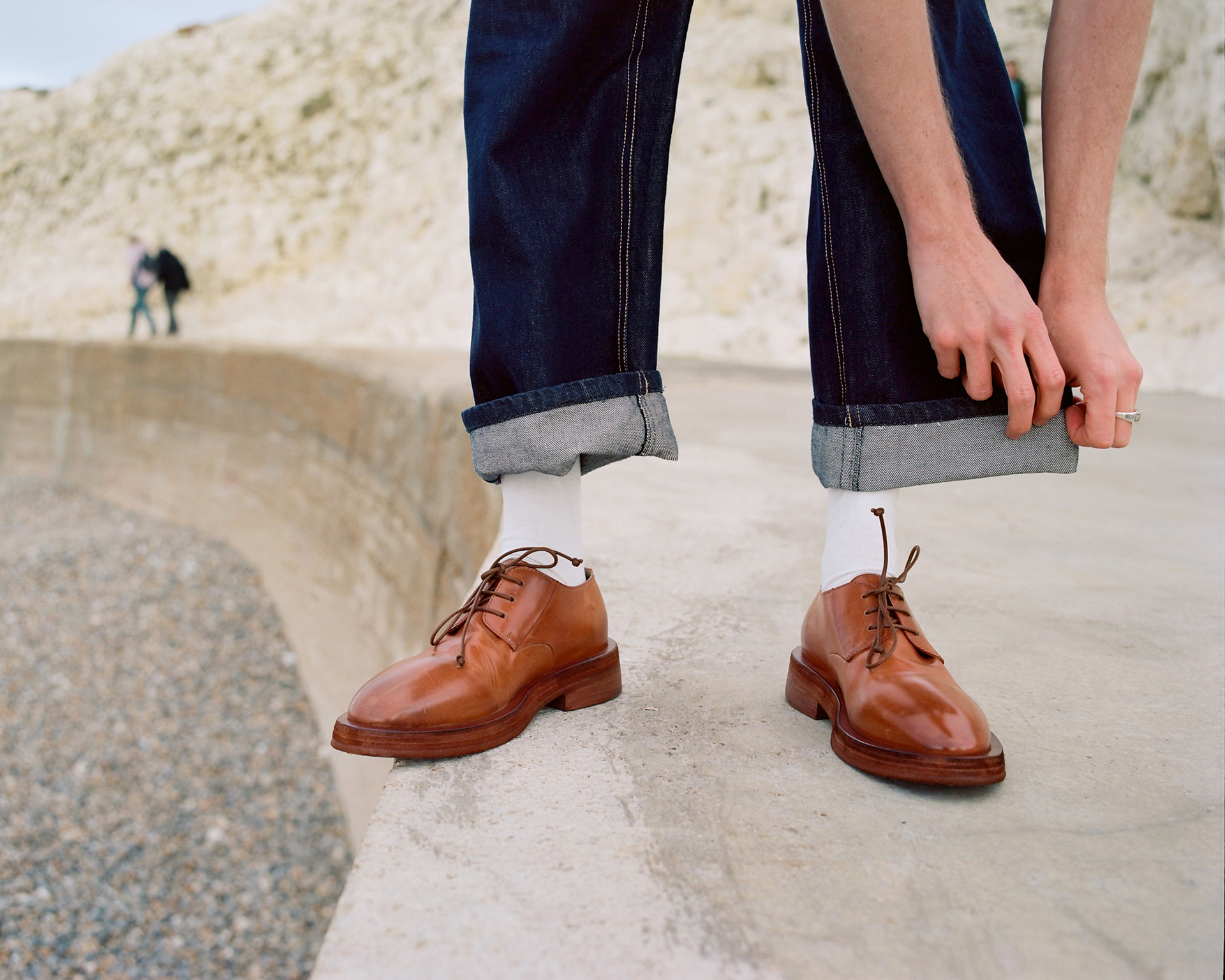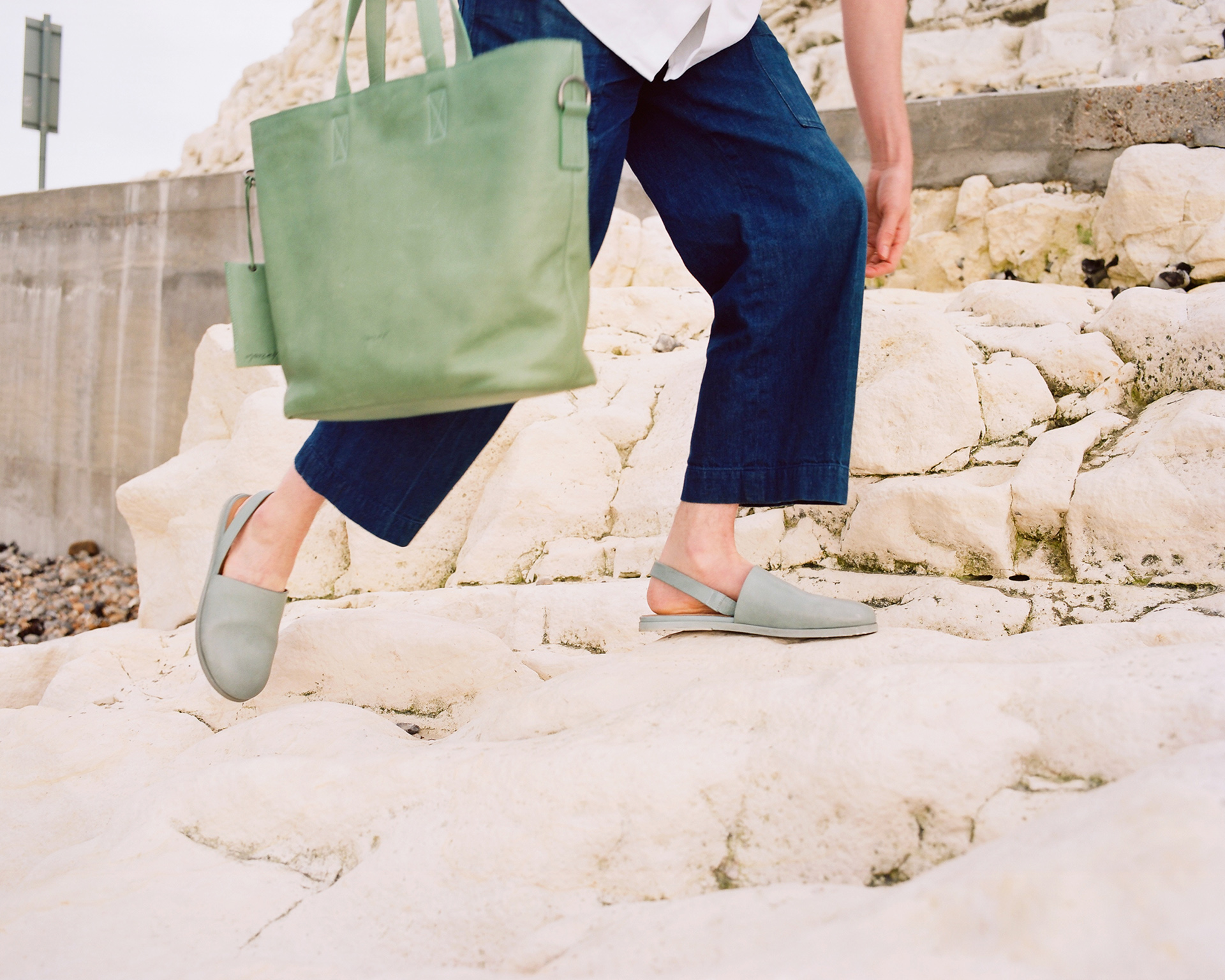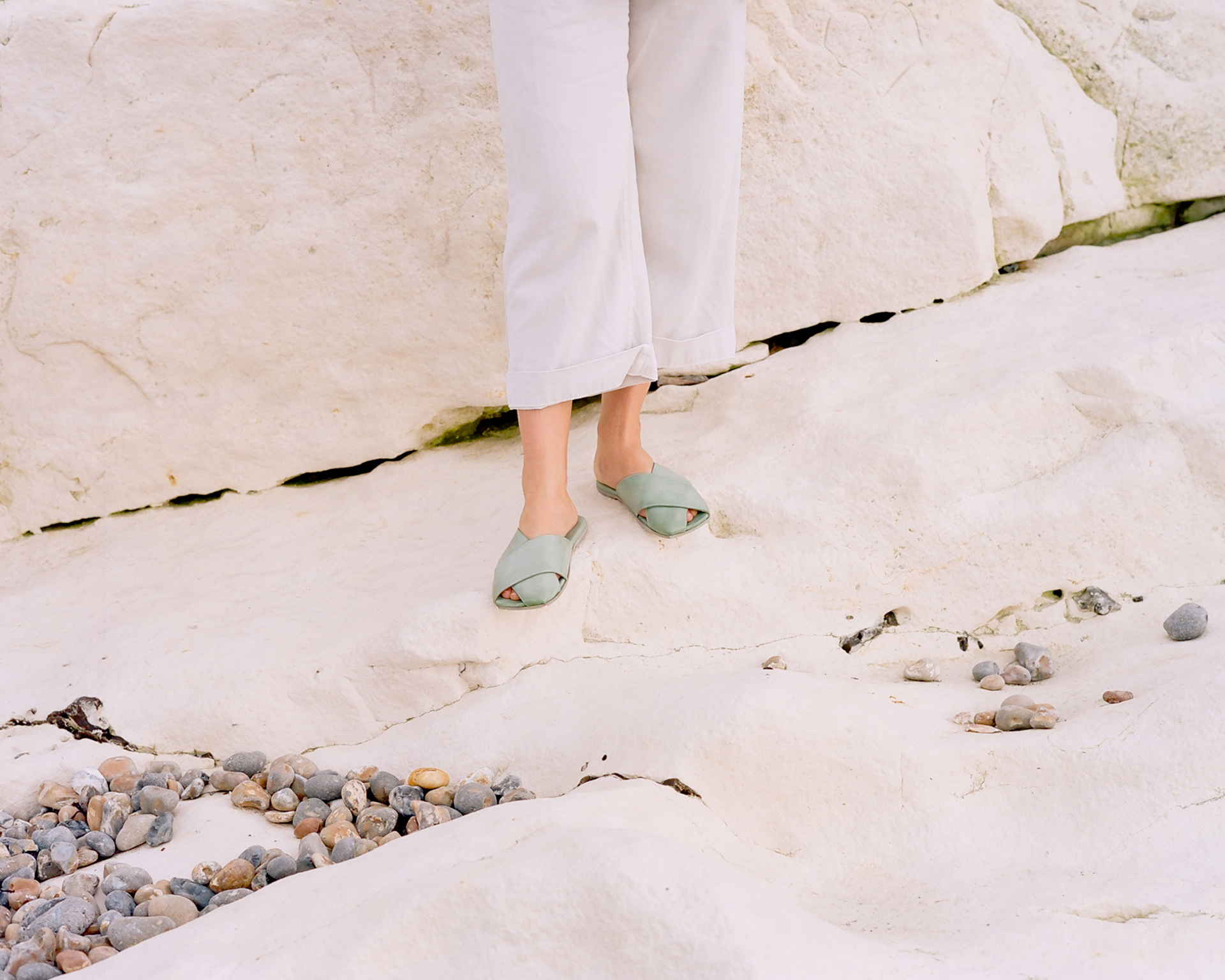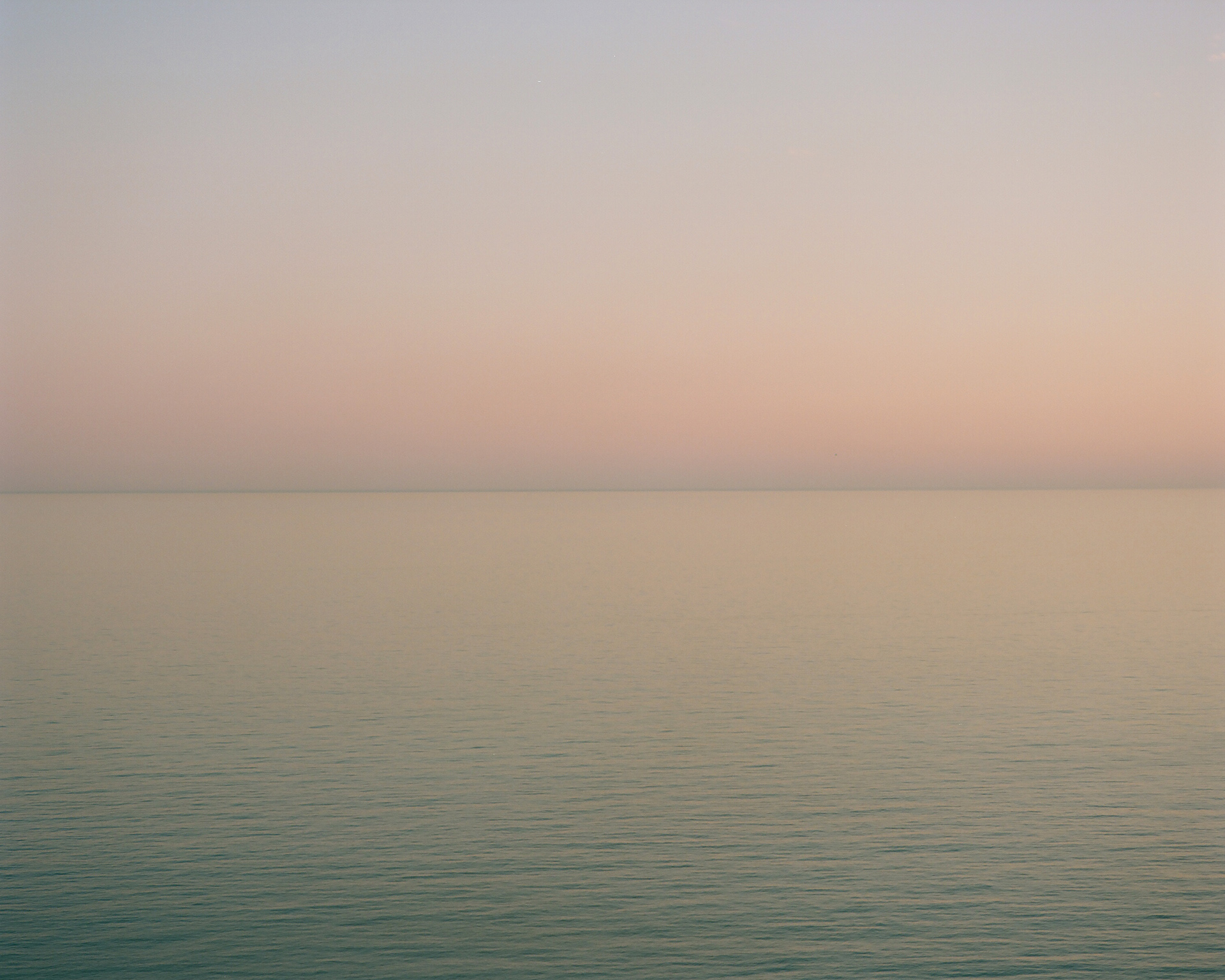 BIOGRAPHY
LOLA & PANI is a London-based photographer duo. Their approach is rooted in documentary photography and focuses on sentimental narratives that provide an authentic, personal insight into the worlds of the people they are photographing. Lola Paprocka is a self-taught photographer, curator, and founder of Palm Studios, an independent publishing house showcasing work by photographers and artists. Pani Paul was born in Australia, where he studied photography before moving to London. His book Mile End was received with critical acclaim. Lola & Pani work across the fields of documentary, portraiture, and fashion photography. They have collaborated with i-D Magazine, British Vogue, M Le magazine du Monde, Document Journal, New York Times, FT Weekend, Zeit Magazin, Bloomberg Businessweek, New Yorker, Burberry, Louis Vuitton, Calvin Klein, Sandro, Selfridges, Levis, and Airbnb.